Egghead
This hat always cracks me up.
Properties
This item never drops any
seeds
.
Data
Type
Hat - Clothes
Chi
None
Texture Type
Single
Collision Type
Full Collision
Hardness
0 Hits
0 Hits
Restores after 0s of inactivity.
Seed Color

#FDD4A7
#68F0F6

Grow Time
1h 0m 0s
Default Gems Drop
N/A
▶By Combining
Easter Egg - Rainbow x1
Easter Egg - Jagged x1
Easter Egg - Striped x1 in any Chemical Combiner.
This recipe will give 1 item(s).
The Egghead is an unsplicable head item that was added on Easter Week 2015.
Gallery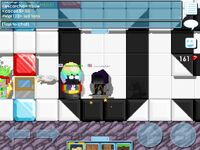 Community content is available under
CC-BY-SA
unless otherwise noted.