Extractor Dynamo
Building on the design of the Extract-O-Snap, the Extractor Dynamo will analyze stacks of items within range and extract anything you desire. Best of all, it can do this as many times as you like - it's a permanently awesome addition to your item-sorting setup!
Properties
This item can be placed in two directions, depending on the direction you're facing.
This item has special properties you can adjust with the Wrench.
This item never drops any
seeds
.
This item can only be used in World-Locked worlds.
This item can't be destroyed - smashing it will return it to your backpack if you have room!
Data
Type
Block - Foreground
Chi
Unknown
Texture Type
Single
Collision Type
Full Collision
Hardness
10 Hits
8 Hits
Restores after 2s of inactivity.
Seed Color

#0084E7
#D1D8E6

Grow Time
1h 0m 0s
Default Gems Drop
N/A
Paint Preview
None
Red
Yellow
Green
Aqua
Blue
Purple
Charcoal
The
Extractor Dynamo
is a foreground block that was released as part of
Summer Season Events
. One can be purchased from the
Summer Clash Rewards Store
. When placed, the Extractor Dynamo can extract any item within a 3 block radius, regardless of whether there are other items or if a block is placed on top. Unlike the
Extract-O-Snap
, the Extractor Dynamo has infinite uses.
Gallery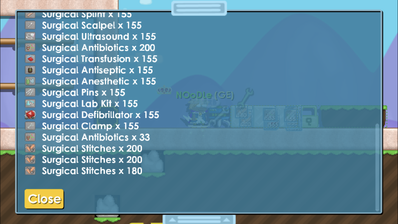 Community content is available under
CC-BY-SA
unless otherwise noted.