Grey Block (Rarity: 4)
Blocks are available in a stunning array of colors!
Properties
None
Data
Type
Block - Foreground
Chi
Earth
Texture Type
Single
Collision Type
Full Collision
Hardness
8 Hits
6 Hits
Restores after 8s of inactivity.
Seed Color

#CCCCCC
#DCDCDC

Grow Time
3m 4s
Default Gems Drop
0 - 1
The tree of this item can be made by mixing the following seeds:

Grey Block is a solid block, one of the variations of the Color Blocks.
Gallery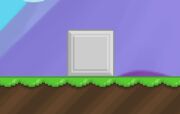 Community content is available under
CC-BY-SA
unless otherwise noted.