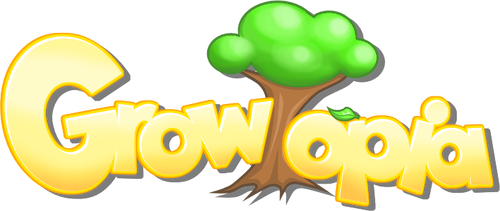 ---
Growtopia is a 2D creative sandbox platformer MMO game originally developed by Seth Robinson of Robinson Technologies alongside Mike Hommel of Hamumu Clubhouse. However, in February of 2017, game developing company Ubisoft bought the franchise for an unspecified amount of money.
Seth Robinson came up with the idea of Growtopia on 8 September 2012 and asked for his longtime friend and fellow independent game developer, Mike Hommel, to join in the project, in which Mike agreed to give it a shot. Growtopia was officially released on 11 January 2013. Since then, the game has been the most successful game Seth and Mike have ever made.
On 28 February 2017, Growtopia was acquired by Ubisoft[1][2]. With its new headquarters in Ubisoft Abu Dhabi, a new team has since been working on the game, while the original developers are still supporting as advisors.
Growtopia
Growtopia is a universe of unlimited worlds, all connected to each other. Play Growtopia on any of the platforms below. If you create and use Grow ID, your game will be synchronized across devices.
Growtopia
Growtopia is a universe of unlimited worlds, all connected to each other. Create mind-bending worlds together with friends and fill them with anything your heart desires!
Collecting seeds, growing trees, harvesting and combining seeds to make new ones is the heart of the game. As universes go, Growtopia is filled with everyday heroes and some villains too. Protect your items and play with friends safely with innovative world lock system!
Features:
Unlimited worlds
Free to play, a single currency can be earned
Full chat and messaging
Thousands of amazing items to discover
Built for mobile, plays great on big screen
A Creative Platformer
Growtopia has growing trees at heart, but over its history, so many more new features have been added. Collect and combine fabric to sew unique outfits. Become the best chef using the cooking mechanics. Use Adventure pack to create quest-like worlds with mazes, traps and puzzles to challenge your friends. It's like there's hundreds of games within a game. Who do you want to be today?
The Developers
Download
Trivia
Before the prominent name, Growtopia, the game was originally called 'Buildo'. However, Seth and Hamumu were unable to use it as somebody else was already using it.
References
Community content is available under
CC-BY-SA
unless otherwise noted.