Welcome to the Growtopia Wiki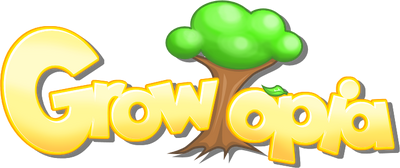 Welcome to the Growtopia Wiki! We are a free encylopedia of Growtopia that anyone can edit.
The wiki has 4,731 articles since 12 December 2012.
News
The Growtopia Gazette
May 22nd: New Moderators!
Dear Growtopians,
To kick off the teams' initiative in providing more presence in the game and on the Forum, we WOUId liketo introduce our new batch of moderators!
Meet @Misthios, @Sabaei, @Ottowo, @Bleulabel and @Zruull! Let's all welcome them warmly!
Wait, there's more! We are serious when we say there will be more of us in the game and to make sure that we cover better support across all time zones, we partnered with a studio in Canada! Meet themin game and know them better through their introductions here:
And, don't forget to check out the rest of May's updates:
Item of the Month: Genie's Lamp!
Spring Clash Branch 4 and Legendary Branch update!
New addition to the Monthly Bundle, the ILL Growmoji!
Scarfy-scarf is the May's Subscriber Item chosen by TraxyGT!
All that and more! Check out the full update here:
Lastly, don't forget to check out our official YouTube channel as we've released a new video, The Great Hunt Episode 2: Hunting Casino Worlds Again:
Happy gaming, everyone!
- The Growtopia Team