Parrot Wings
Description missing.
Properties
This item never drops any
seeds
.
This item can be transmuted.
Data
Type
Back - Clothes
Chi
None
Texture Type
Single
Collision Type
Full Collision
Hardness
0 Hits
0 Hits
Restores after 0s of inactivity.
Seed Color

#42BB11
#127EC6

Grow Time
1h 0m 0s
Default Gems Drop
N/A
In game description:
"Polly want a double jump?"
This item can't be spliced.
This item never drops any seeds.

Cinco De Mayo Week
This item can only be obtained by placing a pair of Crimson Eagle Wings inside a Mystery Pinata.
Additional Info
This item gives the Double Jump mod.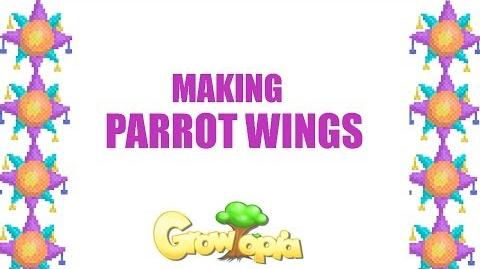 Community content is available under
CC-BY-SA
unless otherwise noted.