Phoenix Crown
Be honoured to wear this beautiful crown. Light the way for all to see. No more than 500 of these exist in all of Growtopia.
Properties
This item never drops any
seeds
.
Data
Type
Hat - Clothes
Chi
None
Texture Type
Single
Collision Type
Full Collision
Hardness
0 Hits
0 Hits
Restores after 0s of inactivity.
Seed Color

#FFCD07
#FC0000

Grow Time
1h 0m 0s
Default Gems Drop
N/A
Unobtainable
This item does not have any recipe because it is no longer, or was never obtainable.
The Phoenix Crown is a hat item introduced during SummerFest 2017. It was an extremely rare drop from Super Fireworks.
Function
When equipped, the Phoenix Crown will have a flaming particle effect on the crown. It will also replace the player's respawn effect, turning the player into a ball of flame.
Trivia
Phoenix Crown is the fourth Summerfest Phoenix item to be added in Growtopia, with Riding Phoenix, Phoenix Pacifier, and Phoenix Wings as the previous ones.
There are only 500 of these in the game.
When it was first introduced in the game, the Phoenix Crown was capable of lagging out players and disconnecting them from the game. It has since been patched.
Gallery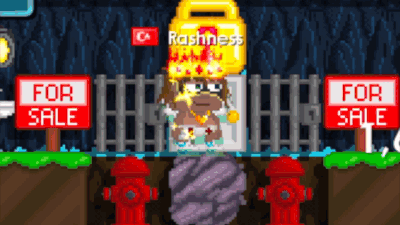 Community content is available under
CC-BY-SA
unless otherwise noted.