Ring of Night
Binds its wielder to the darkness and makes them one with the night! You won't need the hated touch of light to illuminate the dark with this imposing artifact on your finger...
PropertiesData
Type
Hand - Clothes
Chi
None
Texture Type
Single
Collision Type
Full Collision
Hardness
0 Hits
0 Hits
Restores after 0s of inactivity.
Seed Color

#131313
#E9EDF3

Grow Time
1h 0m 0s
Default Gems Drop
N/A
Ring of Night is a hand item introduced during Time-Tossed! (update).
Function

   piercing the darkness! (Night Vision: Ring of Night mod added)

   Dark, darker, darker still! Your eyes fade to black. (Night Vision: Ring of Night mod removed)
When equipped, it illuminates (up to 18 block range) dark areas such as those covered with Dark Cave Background.
Gallery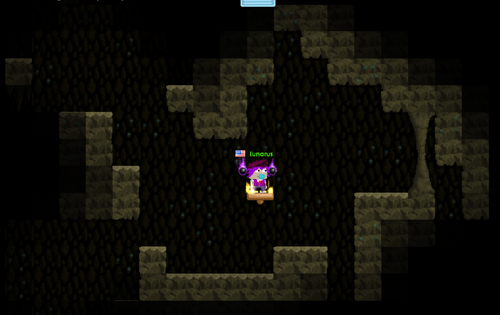 Community content is available under
CC-BY-SA
unless otherwise noted.