New Pokemon Games - The Loop
Play Sound
Growtopia Gazette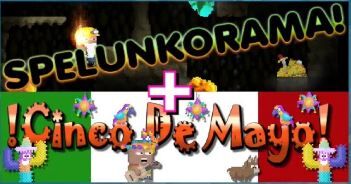 May 2nd: The Spelunkorama & Cinco De Mayo update!
That's right, we're doing both at the same time! So grab some maracas and a torch and go explore some crazy caves and bust some pinatas. Who knows what treasure you might find?
- @Seth and @Hamumu

The Spelunkorama! is an update which was introduced on May 2, 2016.
New items introduced include: