A Growtopia Wikia Editor
Hi i am Nerthan1 One and i am a Growtopia Wikia Editor
Self Description
Hi Everyone, I am a Growtopia Wikia Editor! I Love to play Growtopia and just have fun all day long.In-game, You can address me as Halovian. I Am active daily for about 6 hours (8.00+ UTC) and have about 643 DLS as my total net-worth. I will continue to help out editing this Wikia as I love to edit and animate stuff.
In-Game Player Statues
Social Statues
Dreams.
My Dream is to one day, Get a Full Set of Sponsored item that is designed personally for me like the Rayman Update where, There is a Full set of items dedicated to Rayman (Which is a Ubisoft Developed Game Character for the game : Rayman legends.).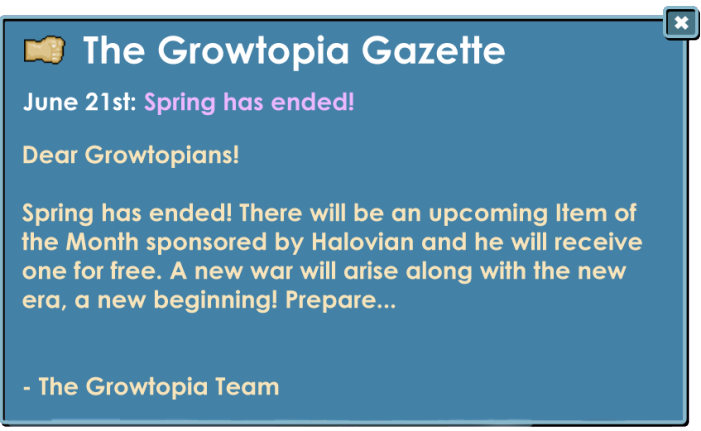 My Growtopia Wikia Contributions
All about my Wikia Activity & Contribution info!
I am a relatively active Growtopia Wikia Editor! I Edit on about 1-4 Edits on this wikia day on articles that needs fixing or changes following my un-completed acheivments!
Link to View my most recent Growtopia Wikia Edits.
My Written Blogs
Some of the Blogs that i Wrote!
Most Recent Blog Posts
3: (empty)
Most Popular Blog Posts
3: (empty)
Community content is available under
CC-BY-SA
unless otherwise noted.